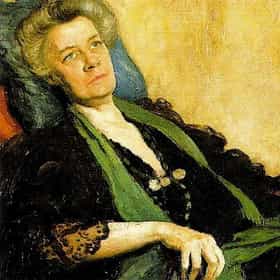 Jane Ellen Harrison
Jane Ellen Harrison was a British classical scholar, linguist and feminist. Harrison is one of the founders, with Karl Kerenyi and Walter Burkert, of modern studies in Greek mythology. She applied 19th century archaeological discoveries to the interpretation of Greek religion in ways that have become standard. Contemporary classics scholar Mary Beard, Harrison's biographer, has described her as "in a way ... [Britain's] first female professional 'career a...
... more on Wikipedia
Jane Ellen Harrison is ranked on...