616 total votes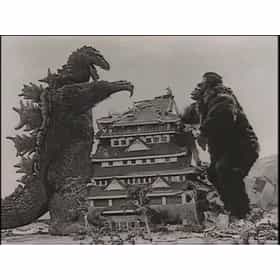 King Kong vs. Godzilla
King Kong vs. Godzilla is a 1962 crossover Japanese science fiction Kaiju film produced by Toho Studios. Directed by Ishirō Honda with visual effects by Eiji Tsuburaya, the film starred Tadao Takashima, Kenji Sahara, and Mie Hama. It is the third installment in the Godzilla film series and the first of two Japanese-produced films featuring King Kong and also the first time both characters appeared on film in color and widescreen. Produced as part of Toho's 30t...
... more on Wikipedia
King Kong vs. Godzilla is ranked on...