918 total votes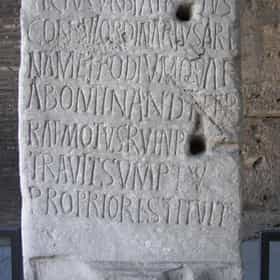 Latin Language
Latin is a classical language originally spoken in Latium, a part of Italy. Along with the extinct languages Oscan, Umbrian, and Faliscan, it belongs to the Italic branch of the Indo-European languages. It was written in the Latin alphabet, a writing system derived from the Etruscan and Greek alphabets. Through the power of Roman Republic, Latin became the dominant language in Italy, and through the Roman Empire, it was spread throughout Europe. Colloquial Lat...
... more on Wikipedia
Latin Language is ranked on...