125 total votes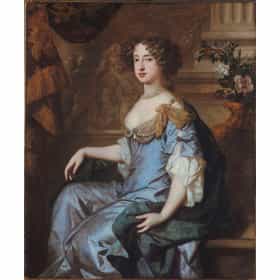 Mary II of England
Mary II was joint Sovereign of England, Scotland, and Ireland with her husband, William III and II, from 1689 until her death. William and Mary, both Protestants, became king and queen regnant, respectively, following the Glorious Revolution, which resulted in the deposition of her Roman Catholic father, James II and VII and recognition of a constitutionalized English Bill of Rights. William became sole ruler upon her death in 1694. Popular histories usually r...
... more on Wikipedia
Mary II of England is ranked on...