7 total votes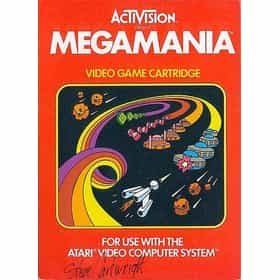 Megamania
Megamania is an Atari 2600 game designed by Steve Cartwright and published by Activision in 1982. It took about six months to develop the concept, and another three months to fine tune the game. It was later released for the Atari 5200 and Atari 8-bit family in 1983, ported by Glyn Anderson. The Atari 2600 version was also bundled in with the Activision Anthology release in 2002.
... more on Wikipedia
Megamania is ranked on...