105 total votes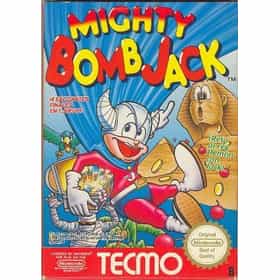 Mighty Bomb Jack
Mighty Bomb Jack is a 1986 Nintendo Entertainment System game released by Tecmo, which was later ported to the Amiga, Atari ST and Commodore 64. Within PAL-A regions, the NES version was only released in Australia. The NES version was released on the Virtual Console on May 7, 2007 for the Wii, on December 6, 2012 for the Nintendo 3DS and on January 23, 2014 for the Wii U. It is a sequel to Bomb Jack.
... more on Wikipedia
Mighty Bomb Jack is ranked on...