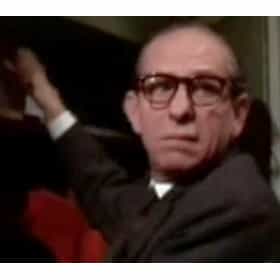 Ned Glass
Ned Glass was a Polish-born American character actor who appeared in more than eighty films and on television more than one hundred times, frequently playing nervous, cowardly, or deceitful characters. Short and bald, with a slight hunch to his shoulders, he was immediately recognizable by his distinct appearance, his nasal voice, and his pronounced New York City accent. Notable roles he has portrayed include Doc in West Side Story and Gideon in Charade.
... more on Wikipedia
Ned Glass is ranked on...