371 total votes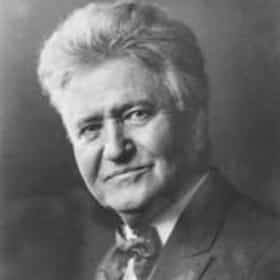 Robert M. La Follette, Sr.
Robert Marion "Fighting Bob" La Follette Sr. was an American Republican politician. He served as a member of the U.S. House of Representatives, was the Governor of Wisconsin, and was also a U.S. Senator from Wisconsin. He ran for President of the United States as the nominee of his own Progressive Party in 1924, carrying Wisconsin and 17% of the national popular vote. His wife Belle Case La Follette and sons Robert M. La Follette Jr. and Philip La Follette led his political faction in Wisconsin into the 1940s. La Follette has been called "arguably the most important and recognized leader of the opposition to the growing dominance of corporations over the Government" ... more on Wikipedia
Robert M. La Follette, Sr. is ranked on...