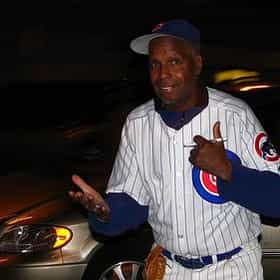 Ronnie Woo Woo
Ronnie "Woo Woo" Wickers is a longtime Chicago Cubs fan and local celebrity in the Chicago area. He is known to Wrigley Field visitors for his idiosyncratic cheers at baseball games, generally punctuated with an exclamatory "Woo!" Longtime Cubs announcer Harry Caray dubbed Wickers "Leather Lungs" for his ability to shout for hours at a time. Wickers grew up on the South Side of Chicago. Born premature and abused by his mother, he ...
... more on Wikipedia
Ronnie Woo Woo is ranked on...