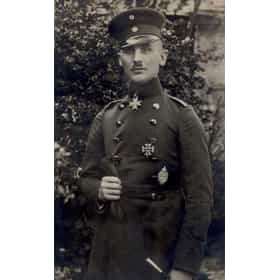 Rudolf Berthold
Hauptmann Oskar Gustav Rudolf Berthold, commonly known as Rudolf Berthold, was a German flying ace of World War I. Between 1916 and 1918, he shot down 44 enemy planes—16 of them while flying one-handed. Berthold had a reputation as a ruthless, fearless and—above all—very patriotic fighter. His perseverance, bravery, and willingness to return to combat while still wounded made him one of the most famous German pilots of World War I. Berthold joined the German I...
... more on Wikipedia
Rudolf Berthold is ranked on...