93 total votes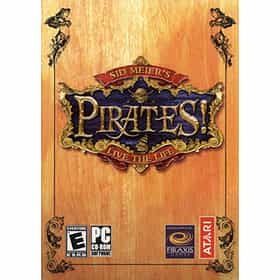 Sid Meier's Pirates!
Sid Meier's Pirates! is a 2004 strategy/action/adventure computer game developed by Firaxis Games and published by Atari. The game is a remake of Sid Meier's earlier 1987 game, also named Sid Meier's Pirates!. Overall, the gameplay remains similar to the original game, though it features a 3D game engine. Some elements such as sun sighting have been removed, but other features have been added, such as a ballroom dancing mini-game and an improved turn-based land combat system. An Xbox version was released on July 11, 2005 which includes some multiplayer capabilities. The Xbox version is on the Xbox 360 backwards compatibility list in North America and Europe. A version for the ... more on Wikipedia
Sid Meier's Pirates! is ranked on...