804 total votes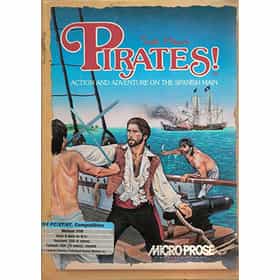 Sid Meier's Pirates!
Sid Meier's Pirates! is a video game created by Sid Meier and developed and published by MicroProse in 1987. It was the first game to include the name "Sid Meier" in its title as an effort by MicroProse to attract fans of Meier's earlier games, most of which were combat vehicle simulation video games. The game is a simulation of the life of a pirate, a privateer or a pirate hunter in the Spanish Main in the 16th, 17th and 18th centuries. The game was widely ported from the original Commodore 64 version, first to the Apple II and later as a PC booter, Apple IIGS, Macintosh, Amstrad CPC, Atari ST, Amiga, Nintendo Entertainment System, PlayStation Portable, BlackBerry, iPad and ... more on Wikipedia
Sid Meier's Pirates! is ranked on...