780 total votes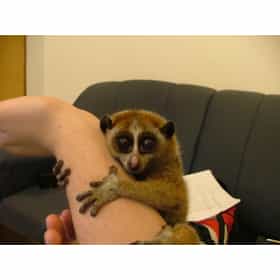 Slow loris
Slow lorises are a group of several species of nocturnal strepsirrhine primates which make up the genus Nycticebus. Found in Southeast Asia and bordering areas, they range from Bangladesh and Northeast India in the west to the Philippines in the east, and from Yunnan province in China in the north to the island of Java in the south. Although many previous classifications recognized as few as a single all-inclusive species, there are now at least eight that are...
... more on Wikipedia
Slow loris is ranked on...