41,355 total votes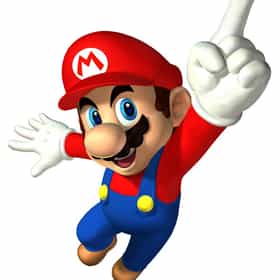 Super Mario Bros.
Super Mario Bros. is a 1985 platform video game internally developed by Nintendo R&D4 and published by Nintendo as a pseudo-sequel to the 1983 game Mario Bros. It was originally released in Japan for the Family Computer on September 13, 1985, and later that year for the Nintendo Entertainment System in North America, Europe on May 15, 1987 and Australia in 1987. It is the first of the Super Mario series of games. In Super Mario Bros., the player controls Mario and in a two-player game, a second player controls Mario's brother Luigi as he travels through the Mushroom Kingdom in order to rescue Princess Toadstool from the antagonist Bowser. In 2005, IGN's poll named the ... more on Wikipedia
lists about Super Mario Bros.
Super Mario Bros. is ranked on...