4,908 total votes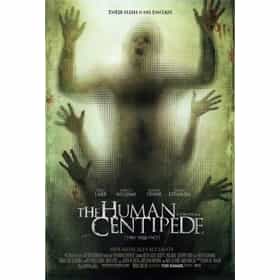 The Human Centipede (First Sequence)
"Outside the more outré work of Takashi Miike and David Cronenberg, you won't have seen anything quite like Dutch avant-garde artist Tom Six's totally bizarre off-the-wall oddity. Internationally respected Siamese twin surgeon Dr. Josef Heiter has a demented vision for mankind's future existence. He wants to remove human beings' kneecaps so they have to exist on all fours and then surgically graft them mouth-to-anus to form a centipede chain. When ...
... more on Wikipedia
The Human Centipede (First Sequence) is ranked on...