1,181 total votes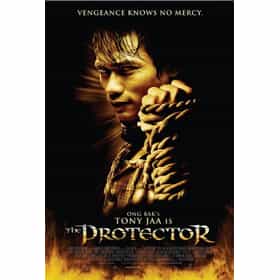 The Protector
Tom-Yum-Goong Thai: ต้มยำกุ้ง, IPA: is a 2005 Thai martial arts action film starring Tony Jaa. The film was directed by Prachya Pinkaew, who also directed Jaa's prior breakout film Ong-Bak. As with Ong-Bak, the fights were choreographed by Jaa and his mentor, Panna Rittikrai. The film was distributed as The Warrior King in the United Kingdom, as The Protector in the United States, as Thai Dragon in Spain, and as Revenge of the Warrior in Germany.
... more on Wikipedia
The Protector is ranked on...