3,141 total votes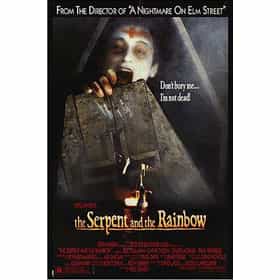 The Serpent and the Rainbow
The Serpent and the Rainbow is a 1988 American horror film directed by Wes Craven and starring Bill Pullman. The script by Richard Maxwell and Adam Rodman is loosely based on the non-fiction book of the same name by ethnobotanist Wade Davis, wherein Davis recounted his experiences in Haiti investigating the story of Clairvius Narcisse, who was allegedly poisoned, buried alive, and revived with a herbal brew which produced what was called a zombie.
... more on Wikipedia
The Serpent and the Rainbow is ranked on...