4,470 total votes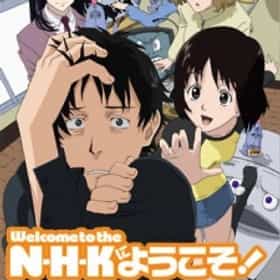 Welcome to the N.H.K.
Welcome to the N.H.K. is a Japanese novel written by Tatsuhiko Takimoto, with a cover illustration by Yoshitoshi ABe, and was published by Kadokawa Shoten in Japan on January 28, 2002. The novel was first published in English by Tokyopop on October 9, 2007. The story revolves around a 22-year-old asocial individual who gets aid from a strange girl who seems to know a lot about him, despite never having met him before. A common theme throughout the story deals with the hardships of life and how people must deal with them in their own way. Welcome to the N.H.K. was adapted into a manga series, also written by Takimoto, with art by Kendi Oiwa. The manga was serialized between June 2004 ... more on Wikipedia
Welcome to the N.H.K. is ranked on...