116,986 total votes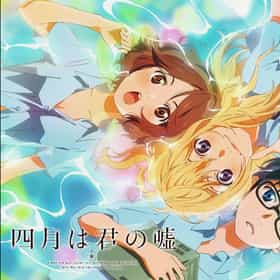 Your Lie in April
Your Lie in April, known in Japan as Shigatsu wa Kimi no Uso or just simply Kimiuso, is a Japanese manga series written and illustrated by Naoshi Arakawa. Piano prodigy Kōsei Arima dominated various music competitions and has become famous among child musicians, but also controversial. After the death of his abusive mother, who was also his coldhearted instructor who forced him to play the piano emotionlessly, he had a mental breakdown at the age of eleven while performing at a piano recital which resulted in him no longer being able to hear the sound of his piano even though his hearing was perfectly fine.
lists about Your Lie in April
Your Lie in April is ranked on...