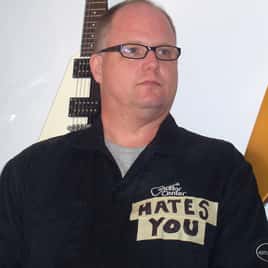 ericsandberg
Diamond Bar, California
0 lists
I started out as a musician and radio and television announcer in North Carolina and ultimately moved to the Los Angeles area to fulfill my dream of becoming a career retail manager.

After ten plus years hopscotching across the crumbling music retail landscape, I did stints with Toys R Us, Gamestop, Hot Topic, Target and Guitar Center.

Now I'm back to being a musician and writer. I am a wealth of useless information that caps out at about 20 years ago so please, if you have any questions about music until 1990 (when it really started to suck) and all eras of TV and movies, drop me a line.