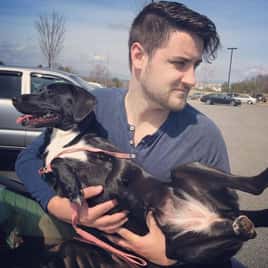 Jordan Breeding
Charlottesville, Va
89 lists
A nerd constantly juggling his loves of film, music, and writing, Jordan primarily uses the internet to make fun of movies. His "work" has appeared in places like Cracked, Paste Magazine, The Hard Times, McSweeney's, Looper, and many others. Other nerds like to argue his movie observations, but he graduated from James Madison University with a Film Studies minor, so, clearly, he is above reproach.
Top 5 Most Popular Lists
#1
755.7k people have read
The 'Rocky' Series Was More Intense Behind The Scenes Than A Swift Punch To The Jaw
#2

631.5k people have read
Why Do All New Video Games Cost Exactly $59.99?
#3

628.6k people have read
Fascinating Stories From Janis Joplin's Personal Life
#4
582.4k people have read
Adam West Partied Hard Behind The Scenes Of The Kid-Friendly 'Batman' TV Series
#5

11.0k people have voted on
Huge Plot Holes In 'Avengers: Endgame'