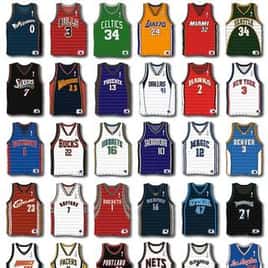 Ranker NBA
115 lists
The playoffs, the finals, the season, the preseason...if it's NBA, it's covered here. This is a place for all things NBA basketball, and all topics concerned with the sport.
Top 5 Most Popular Lists
#1

34.2k people have voted on
The Best White Players in NBA History
#2

28.1k people have voted on
Who Will Be The 2018 NBA Rookie of the Year?
#3

11.4k people have voted on
The Best NBA Centers Right Now
#4

15.9k people have voted on
The Best European NBA Players of All Time
#5

534 people have voted on
The 13 Worst In-Season NBA Trades