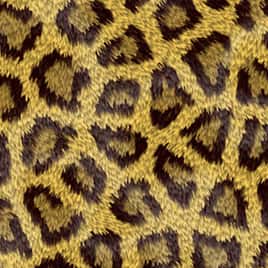 UPbook
Chicago, IL
0 lists
UPbook.com is an innovative software and phone system platform that helps medical practices turn their reception desk into an efficient revenue source, announces a new partnership with Far Out Solutions, a global IT and Managed Services Provider.
UPbook is a Front Desk Management Software for medical practices, that revolutionizes the way your team schedules appointments. UPbook's ultimate goal is to create a five-star front desk by giving your team the tools they need to turn more conversations into appointments and wowing your patients with your level of service.
For more information, visit upbook.com
Provider of a SaaS-based telehealth platform for healthcare providers. The company has developed a software solution that assists healthcare providers with front desk operations such as appointment booking, teleconsultation booking, call recordings management, and more. The software has tools that allow users to access missed calls and messages of patients and clients. The software comes with an inbuilt dashboard that allows patients to connect with doctors for consultation and communication via messages, audio calls or video calls.
 
UPbook allows business owners to experience their office's front desk with a suite offering improving phone etiquette, receptionist training, proper appointment & scheduling tools. Find out how to take control of new client calls, watch the scheduling rate grow. For more details visit the website
 
UPbook concierge remote front desk is your front desk solution. Our concierge remote front desk team is specially trained to use your remote-based or cloud-based software to book appointments, capture overflow calls, conduct reactivation calls, fulfill records requests, and even help to maximize your schedule. As a pay-per-use service, our friendly US-based receptionist will engage and interact with your leads and customers 24 seven, with no minimums and no monthly fees. The details of those interactions will be captured and share with you via text and or email. Setting up your account is simple. We'll collect details from you to understand the most common reasons why people call or chat with your business. Then we'll have a quick meet and greet to gather information about your client management system. Whether it's managing new leads, current customers, or daily administrative tasks, we can handle it from simple message taking and routing, emergency forwarding, or after our support, our team has you covered. The EPO concierge team book appointments for newer existing clients, send quotes, emails, or appointment reminders, provide texting and live chat support, request records or refill requests, complete data entry tasks, whether it's updating spreadsheets or your database, and they can conduct outbound calls. Haven't seen someone in a while. Let us help you contact your past or lapsed clients to get them back. With a UPbook concierge, it's entirely up to you how you decide to utilize the team. With 100% customer satisfaction, our quality control, we're held to a high standard of professionalism, which means that you can be confident with your choice to sign up for the above concierge service. So how can we make your day great.